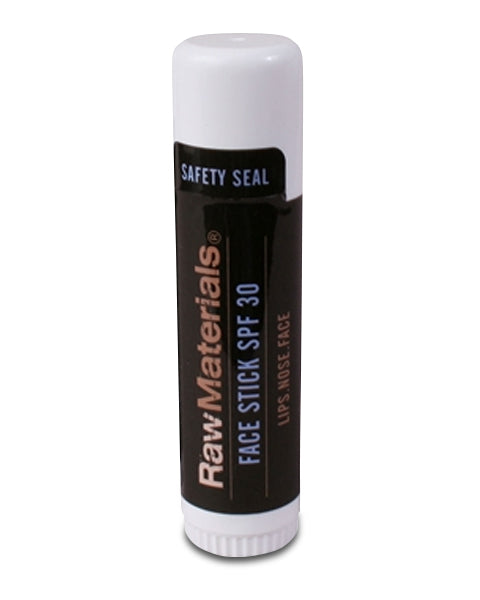 Face Stick SPF 30
The sunscreen stick you've been searching for is here. The Face Stick is a no-mess UVA/UVB sunscreen made with organic oils and extracts to protect your lips, nose, and face from the elements. Whether you're in the sun, wind, or cold, the non-greasy Face Stick with SPF 30 will shield your skin.
Who is the Face Stick for?
All skin types

Benefits of using the Face Stick:
Protect against sunburn
Protect against wind burn
Soothe dry and chapped lips

Instructions:
Apply as often as needed, especially when directly exposed to sun, wind and cold.

All-Natural Action Elements:
Organic Sunflower Oil – nourishing, conditioning
Organic Jojoba Oil – nourishing, conditioning
Organic Coconut Oil – softens skin, conditioning
Aloe Vera – soothing, anti-irritant
Rosemary – anti-irritant
Organic Calendula – anti-irritant, anti-inflammatory

Active Ingredients:
Octinoxate (7.5%), Octisalate (5%), Oxybenzone (3%), Avobenzone (1%)