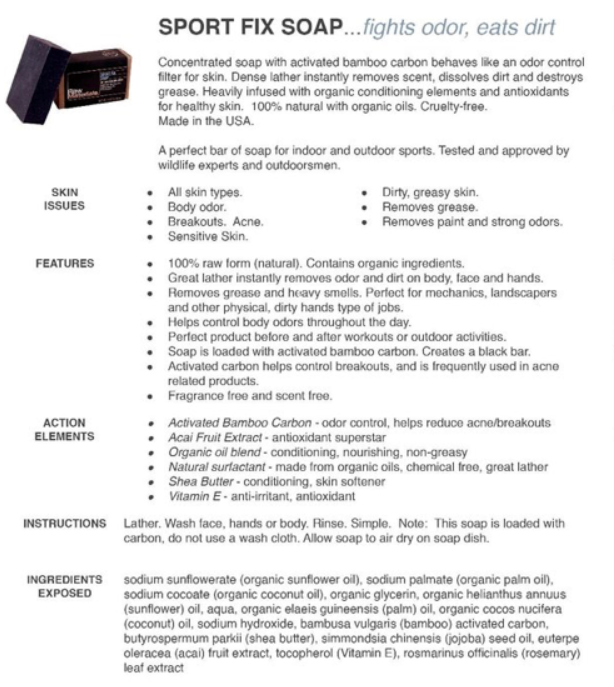 Training for an Ironman is no joke – it is a commitment of epic proportions. To complete an Ironman, athletes master three disciplines: a 2.4 mile open-water swim, 112 miles on the bike, and 26.2 miles of running. At the outset, properly trained athletes will spend up to 10 hours per week training. At the peak of training, athletes will spend 20 or more hours per week. When you factor in preparation and travel time, in addition to much needed downtime and relaxation, it is not uncommon for athletes to commit over 40 hours of training in a week. Obviously, some people will train less and some people will train more. But, as a rule of thumb, this is pretty accurate.
All this training is abuse to the body. There is really no other way to put it. So, it is imperative to take care of the body with regular massages, stretching and good nutrition. It's also important to take good care of the body's biggest organ – the skin. For sun exposure, Raw Materials Face Stick is an athlete's best friend - it is easy to apply and it protects throughout the workout even with consistent sun exposure and heavy sweating. And for the pool and open water, Raw Materials Sport Fix Soap is the way to go.
In order to master a 2.4 mile swim, many athletes will train in a pool. As many people know, a pool comes complete with skin-damaging chlorine and other toxic chemicals. All those hours of swimming laps and attempts at flip turns can wreak havoc on the skin. For some, the skin will become dry and flaky. For others, the skin will perpetually smell like the chlorine-filled pool. So, it is important to moisturize the skin and to rid the skin of this smell and chemicals that cause the smell.
Sport Fix Soap is the answer. Sport Fix Soap is a concentrated soap made with 100% natural and organic ingredients. Among them is activated bamboo carbon, which is the ingredient that removes chlorine smell and other odors. Turns out, activated bamboo carbon is also what makes the soap black. Our soap's full lather combined with the bamboo carbon will wash away other chemicals typically found in a pool. Beyond this, Sport Fix Soaphelps to nourish and condition dry, flaky skin with an organic oil blend and shea butter.
Swimming in open water can be just as harmful to skin – swimmers contend with pollution and, in many cases, horrible chemicals such as gasoline from boats. The same ingredients in Sport Fix Soap will help combat the effects of open-water swimming, too. The activated bamboo carbon rids the skin of the lake smell and chemicals such as gasoline. Your skin also benefits from the conditioning properties of our organic oil blend and shea butter.
So, before you hit the pool or run to the lake, make sure you have Sport Fix Soap. We promise that your skin will thank you