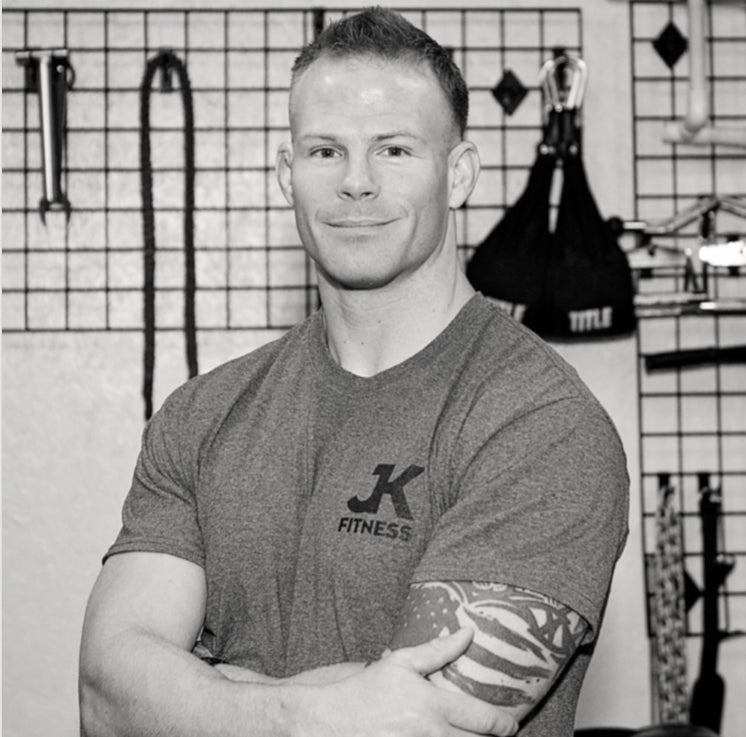 This year we're excited to announce that former active duty United States Marine and certified personal trainer, James Kearns, will be joining the Raw Materials Skin Ambassador team. We sat down with James and asked him 6 questions on skincare, fitness routines, and personal care regimes.
You clearly take care of your body, what do you do to take care of your skin?
After a decade of competitive grappling I realized how important taking care of my skin really is. It is literally your body's first line of defense against bacteria and anything else that is "living" on the mats.  To take care of my skin I always use an exfoliator to remove residue and grime and a soap that won't dry out my skin or cause irritation.
When it comes to skincare, what's important to you?
How my skin feels is by far the most important aspect of my regime. When it comes to us skincare, I appreciate that you can actually feel (and see) if it's working or if it's not. After use, a good product will make me feel cleaner and my skin will feel healthier. 
How do you choose which products to use?
I look for a product that works best for what I'm trying to accomplish. I need to get rid of the build-up from the gym, so an exfoliator that doesn't destroy my skin is gold.
What's the best piece of fitness advice you've ever received?
"Never say never, you will only back yourself into a corner." My mentor told me this and it was pertaining to new fitness modalities during a discussion we had. There are so many different training and dieting concepts that have been around that you should never rule something out. 
How does a commitment to fitness have the ability to change someone's life?
A strong commitment to fitness can change someone's life in the short-term and the long-term. You can receive immediate satisfaction by watching your bodyweight decrease, body composition change, cardiovascular system improve, etc. There's also the long-term benefit of an improved quality of life. You could live longer, reduce the risk of disease, improve your immune system, be more active with your children, and the list goes on. 
If you weren't a personal trainer, what would you be?
An athletic director for a school. 
If you could have started one personal care regime at an earlier age, what would it be?
Easy. I would have been using an exfoliator on a regular basis.  After I'm done training or competing, my face feels disgusting. After I use an exfoliator I feel like my face has been cleansed and I am completely refreshed. 
We look forward to many more tips and pieces of wisdom from James. If you would like to learn more about James, please visit James Kearns fitness