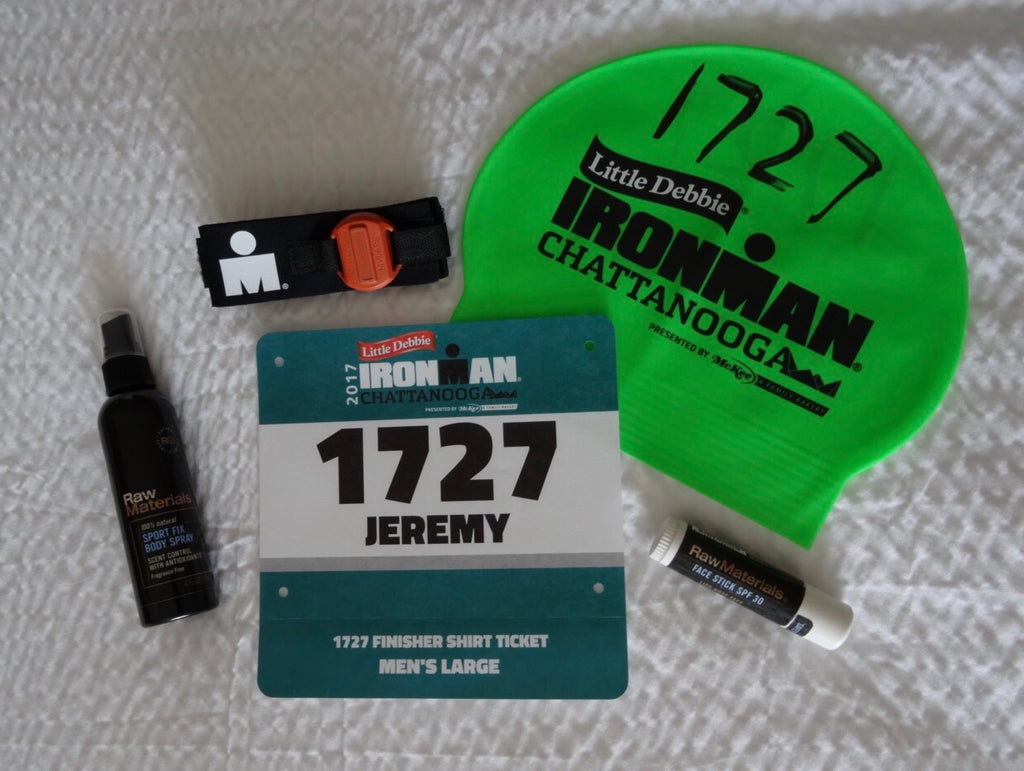 Stop. I know what you're thinking: "Not another elitist athlete talking down to me because I'm not worthy." Quite the contrary.
If you told me four or five years ago that I would become an Ironman, I would have laughed. Moreover, if you told me I would be heading toward my second Ironman, I would have asked "What you were smoking?" I have always been fit but never pushed myself physically. I was strong enough to lift weights that needed to be lifted. And, I was in good enough shape to run a mile in gym class or to complete the physical fitness assessment. And, that was about it.
For many years, I had friends who competed in Ironman races but I simply had no interest. One of my good friends repeatedly chided me that I would do it someday. I couldn't be convinced. Until I attended my first Ironman as a spectator in Madison, Wisconsin. I couldn't believe the adrenaline and endorphins I felt simply by spectating. Watching the athletes swim 2.4 miles, bike 112 miles and run 26.2 miles was astonishing to me. Admittedly, there may have been some alcohol involved. (Spectating at an Ironman race is an endurance sport unto itself and usually requires nutrition by way of alcohol.) But, I couldn't believe what came over me. With that, 2013 was the year that hooked me.  
Unfortunately, I had no idea how to swim or how to run efficiently. And, at 6' 4" and 220lbs, I wasn't a likely candidate for either. So, over the next two years, with a lot of training and even more determination, I learned how to swim and I even developed a running 'rhythm.' To be clear, I am still one of the slowest swimmers and my runs generally include a fair amount of walking. But, over two years, bit by bit, I chipped away at my hurdles. Over that time, I worked with four or five swimming coaches, and I even sought training from a running coach so that I could become more 'fluid.' All told, my two years toward my first Ironman race were difficult and somewhat painful.
In 2013, I started with a sprint triathlon and then an Olympic triathlon. That same year, I signed up for a couple marathons with my best friend that we completed over the fall of 2013 and spring of 2014. (As an aside, I don't recommend spring marathons when you live in the Midwest because it entails lots of long runs on the treadmill.) In 2014, I finished two Olympic-distance triathlons. Then, in 2015, I finished a half Ironman in Racine, Wisconsin, and a full Ironman in Madison, Wisconsin. At that point, I thought I was done.
The problem with doing an Ironman is that you cannot simply turn off all those mechanisms and drive that is required to train and compete in Ironman in the first place. To prepare for an Ironman race takes a lot of time and requires you to organize all aspects of your life – personally, socially and professionally – regardless if you finish or not. For most of us, showing up to our first Ironman race took at least two or more years of hard work. And that's a long time to reorganize and reprioritize your life. This is how Ironman becomes a way of life.
Although I thought I was done after Ironman Wisconsin, I wasn't. I missed the training. I missed the adrenaline. And, I missed the endorphins. So, after about six months of training, I am heading out tonight for my second Ironman in Chattanooga, Tennessee. If all goes according to plan, at about 9pm on Sunday, I will, once again hear, "You are an Ironman." Fingers crossed.
 Oh, and by the way – Can you guess what's in my travel bag? That's right! Raw Materials Sport Fix Body Spray and Face Stick SPF 30.  The products are my constant Ironman companions.